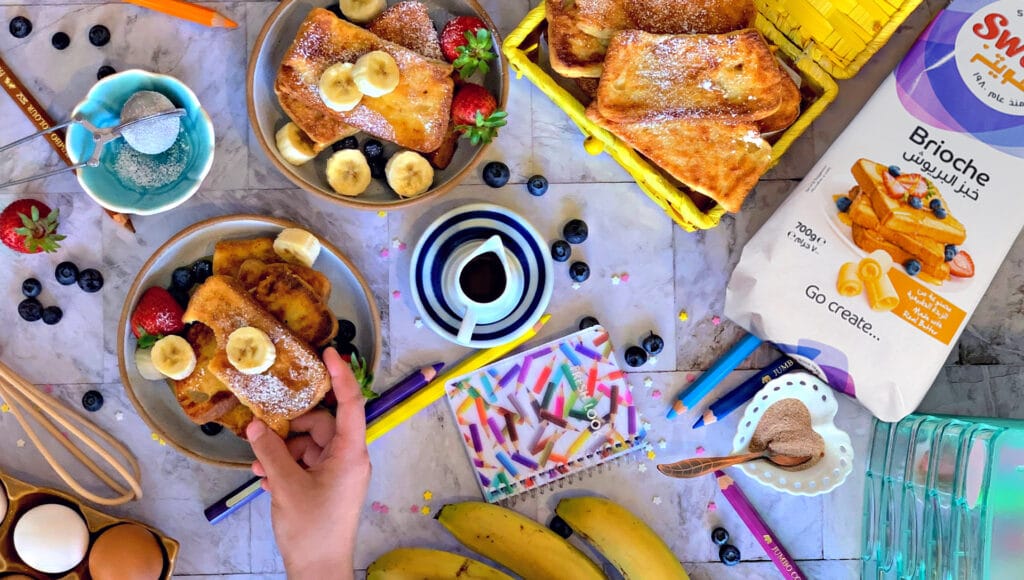 Brioche is the ultimate bread, perfect with sweet or salty dishes, a taste always appreciated by all.
Here are some suggestions to maximize the flavour of your brioche!
Toast your slices!
Start off by toasting your brioche slices to make them crispy and more flavorful.
If you don't have a toaster, toast the slices over a stovetop. Just add 1⁄2 a teaspoon (2.5 mL) of butter to a large pan and toast the brioche slices over medium heat until you get a golden colour and a crispy feel.
Spread butter or jam over your slices of brioche.

Place a piece of butter and an open container of jam on the table with your breakfast spread, along with two butter knives for serving.
Grab a slice of brioche and use the butter knives to spread butter and jam over one side of the brioche.
You can eat your brioche with any kind of jam, like raspberry, grape, and blueberry jam.
How to Store Brioche:
Storing brioche in the fridge will cause it to go stale faster than if you were to store it at room temperature or in the freezer.
If you're going to eat your brioche within 3-4 days, store it at room temperature.
If you want to store your brioche for longer, keep it in the freezer.
Enjoy your delightful breakfast!