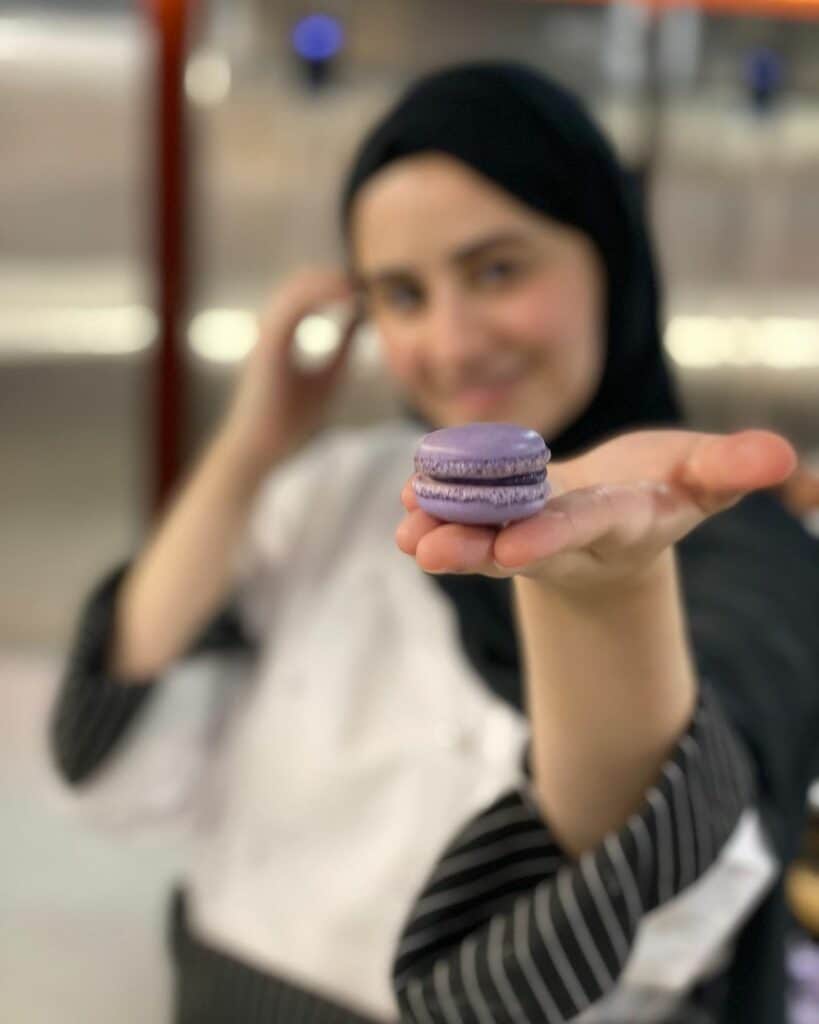 Who said you have to wait until graduation to share your passion with the world? Despite her young age, she showcased maturity way beyond her years. Learn more about the talented star in the following interview.

What's your first memory of your love for cooking?

This whole journey started when I was 11 watching my mom preparing colorful & delicious recipes that are aesthetically appealing made me interested in this field. The dish that I first made was a classic Palestinian dish called "Musakhan" that I learned from my mom & I remember that day when everyone loved this dish & entering the kitchen became a part of me!

When did you know you wanted to be a Chef?
After graduating from high school I wanted to join a culinary school but when I proposed the idea to my family it faced an instant rejection, so my parents told me to pursue my passion after graduating from a university & that's exactly what I did. I graduated from AUS with a bachelor's degree in mass communication then joined a culinary school & got my diplomas in both hot kitchen & pastry. 

What do you love most about your job?

Being an Instagram influencer chef made me gain more connections with people & their continuous support & love are what motivates me to continue. Inspiring people to enter the kitchen & be creative makes me super happy & proud and their remakes of my recipes that I absolutely love the most.

Where do you draw your creative inspiration from?

My mom is my greatest inspiration when it comes to kitchen & cooking! 

What four ingredients are necessary for your kitchen?
Salt, Paprika, Flour & water

If you could prepare a meal for anyone, who would it be and what would you make?
My family members & I would bake a classic Arabic dessert "Kunafa" stuffed with cheese & pistachio & served with sugar syrup! As this dish brings the whole family together & we absolutely love ️